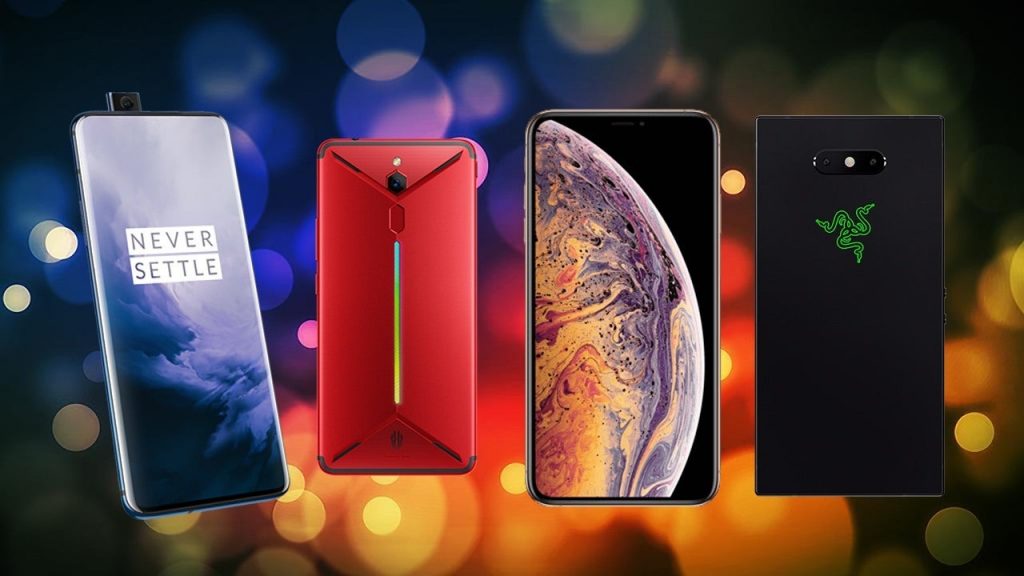 In today world there is a lot of options available in phone. As the word is evolving so fast to match with the speed of world we have to work as fast as the world is evolving. Everyone wants the perfection now days' same works for the gaming field. We can argue on that all phones are gaming phone but what when we talk about performance processing speed and refresh rate.
For this we want phone that has all of these qualities for the best gaming experience. For the best gaming experience on mobile we have some great machines available in market around the world
Asus ROG Phone 5: –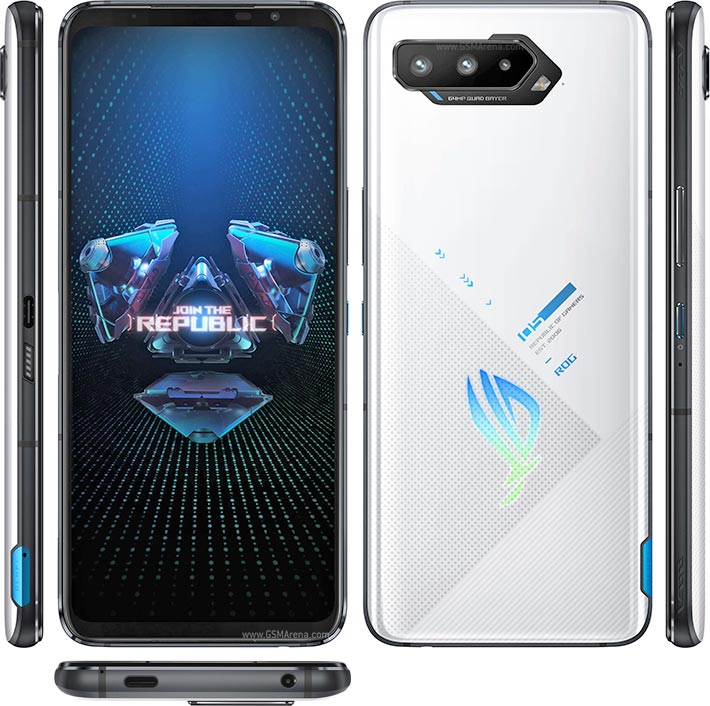 The number one chose for mobile gaming of most of the people is Asus Rog phone 5, Asus Rog phone 5 pro and Asus Rog 5 ultimate this phone is designed by keeping the gaming peoples in mind it has snap dragon 888 processor, a 144 Hz refresh rate screen, up to 512 Gb storage and 18 Gb of RAM and this phone battery is 6,000 mAh and forget to mentioned a headphone jack.
All three types of this phone share the same front screen shoulder buttons (air trigger 5), and minor specs boosts as we move up in models the design of back of all three types are different, with an extra screen and additional touch sensors on the back of pro and ultimate these phone have a lot of gaming accessories that enhances the gaming experience of the gamer that have aero active cooler, RGB cases, Mobile phone gaming clips, port extension docks, and more which will cost extra.
SPECFICATIONS: –
| | |
| --- | --- |
| Display | 6.78-inch, 144Hz FHD+ |
| Cameras | 64, 13, and 5MP |
| SoC | Snapdragon 888 |
| Front camera | 24MP |
| RAM | 16GB |
| Battery: | 6,000mAh |
| Storage | 512Gb |
| Software | Android11 |
Lenovo Legion Phone: –
This phone takes the mobile gaming to a whole new level. As we know Lenovo is a great name in making of gaming PCs and Laptops they continue their legacy in in the gaming phones. This phone comes with two cooling fans that works along with a vapor chamber to help phone to remain cool while playing the high and intense graphic games for a long time. This phone has a unique look like a pure gaming phone but it can also be used as practical purpose. All of its main components is in the center of phone for the maximum cooling. Shoulder triggers is a part of all the gaming phones nowadays.
This phone has ultrasonic shoulder keys and real capacitive touchpoints. You also get two touch points embedded in the display, with total 8 triggers. The front camera pops from the front best to record your self while gaming and streaming purpose. The camera is so much better with 44 megapixels. The other specs are
SPECIFICATION;
| | |
| --- | --- |
| Display | 6.92-inch, Full HD+ |
| SoC: | Snapdragon 888 |
| RAM | 12/16/18GB |
| Storage | 128/256/512GB |
| Camera | 64 and16 MP |
| Front camera | 44 MP |
| Battery | 5000mAh |
| Software | Android 11 |
IPhone 12 Pro Max: –
As the above 2 phones are android let's tell you about the gaming on the IOs latest Phone IPhone 12 pro max. It is among the best gaming phones available in the market. It gives incredible performance best camera available. And a most robust phone ever we consider IPhone 12 pro max here. Because of its larger screen, measuring up to. 6.7 inches.
The OLED Panel is bright, sharp and excellent contrast ratio up to 2000, 000:1that said it's still only 60 Hz. And those who wants high refresh rate look somewhere else until iPhone 13 launch. If this large display is expensive for you. You should also consider iPhone 12 and iPhone 12 pro.
IPhone 12 Pro Max specs: –
| | |
| --- | --- |
| Display | 6.7 inch,XDR OLED |
| Cameras | 12,12 and 12 mega pixel |
| SOC | Apple A14 bionic |
| Front | 12 mega pixel |
| RAM | 6 Gb |
| Battery | 3687mAh |
| Storage | 128,256,512 GB |
| Software | iOS 14 |
Black Shark 4 Series: –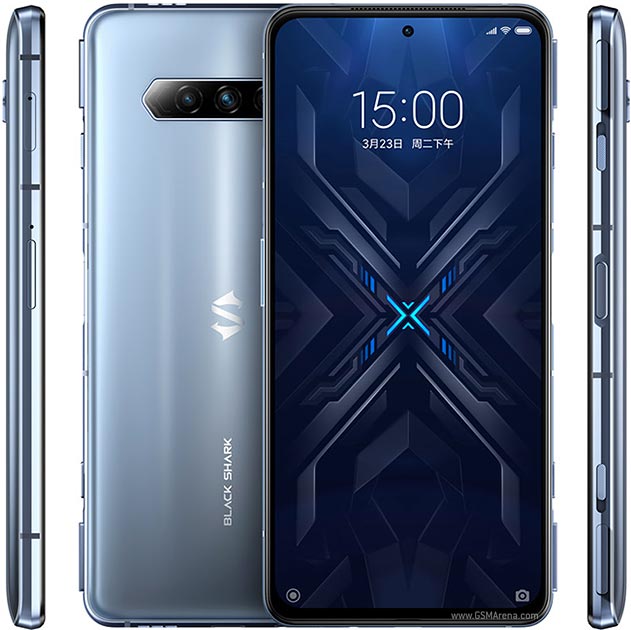 Another mobile phone that we cannot skip while discussing about the gaming phone is Black Shark 4 Series. This phone gets a 6.67 inch FHD+E4OLED screen running at 144 Hz along with 720Hz touch sampling rate which is mostly require for the best gaming experience. The shoulder buttons retract in and out of the body that look interactive. It has 125 watts fast charging this phone claims to give u full charge in under 15 minutes, looking at more standard features this phone have triple rear camera setup the pro version of this phone is offering 64-megapixel main camera and standard version have 48n megapixel camera. The pro version has 888 snapdragon processor and standard version have 870 snapdragon processor the pro version is better that the standard version
SPECSIFICATIONS: –
| | |
| --- | --- |
| Display | 6.67-inch,full HD+ |
| Camera | 48,8 and 5MP |
| Soc | Snapdragon 870 |
| RAM | 8/12 GB |
| Storage | 128/256 GB |
| Camera | 48,8 and 5MP |
| Front camera | 20MP |
| Battery | 4,500 mAh |
| Software | Android 11 |
One Plus 9 Pro: –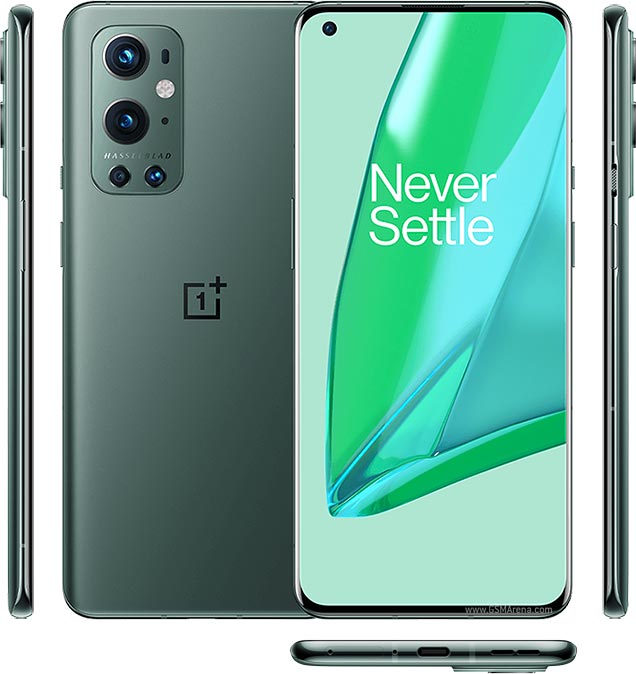 Another most like phones by the gamers is One Plus.
OnePlus is mostfavorite in android, and for good reason. These phones might not offer the same level of value as they have been offering in the past, but they combine great hardware with high quality software in a way that's sure to please.
The top model for this year, the OnePlus 9 Pro, deserves a spot among the best gaming phones due to Qualcomm Snapdragon 888 processor, up to 12GB of RAM, and a high quality 120Hz AMOLED display. Battery life is not as good as other gaming phones mentioned, but the included 65W Warp Charge 65T
Although it's not explicitly a gaming feature, camera quality on the OnePlus 9 Pro is one step ahead what we've seen in previous years. The quad-camera setup is an all-around great performer, which removes the Achilles heel of OnePlus phones. However, the price has been jumped up to match, with prices starting just under $1000.
SPECIFICATIONS: –
| | |
| --- | --- |
| Display | 6.7-inch, 120Hz |
| SoC | Snapdragon 888 |
| RAM | 8/12GB |
| Storage | 128/256GB |
| Cameras | 48, 50, 8, and 2MP |
| Front camera: | 16MP |
| Battery | 4,500Ah |
| Software | Android 11 |