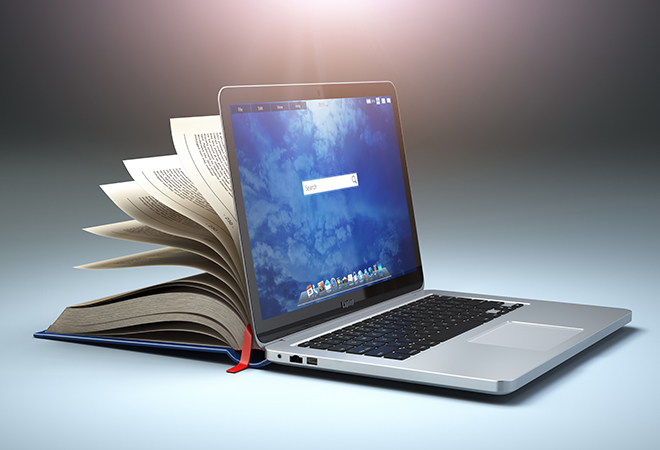 Information and communications technology (ICT)
ICT is a scientific, technological, and engineering discipline and management technique used in handling information, its application, and association in social, economic, and cultural matters. ICT stands for Information and Communication Technologies. ICT is a part of our lives for the last few decades affecting our society as well as individual life. ICT is now broadly used in the educational world. Teachers, students, administrators,s, and every people related to education are popularly using ICT. Teachers use ICT for making the teaching-learning process easy and interesting. A competent teacher has several skills and techniques for providing successful teaching. So, development and increase of skills and competencies of teacher required knowledge of ICT and Science & Technology.
1-Role of ICT in our education system
Information technology has been influencing our lives in recent years in the fields of education, healthcare, and business. Going the extra mile, Information and communication technology in schools has a major impact.
It implements the principle of life-long learning/education.
It increases a variety of educational services and mediums/methods.
It promotes equal opportunities to obtain education and information.
It develops a system of collecting and disseminating educational information.
It promotes the technology literacy of all citizens, especially for students.
It develops distance education with a national content.
It promotes the culture of learning at school (development of learning skills, expansion of optional education, open-source of education, etc.).
2-How ICT is usable in our online education system
Information and communication technology in schools can be used as an online- school communication tool to improve student learning and better teaching techniques. With the advancement of technology in education, schools adopt school communication software to transmit, store, share, or exchange information. In this technological era, ICT in education has compelled many schools to get accustomed to smart technology. This school communication software uses computers, the internet, and multimedia as the medium of communication.
Computer-based learning
Computer-based learning is one of the modules of school communication tool that helps students to enhance their learning skills through computer-aided education. It imparts computer knowledge to students and enables them to obtain large amounts of information from various websites. After two decades of introducing computers to schools, education has been revolutionized ever since then. It reduces time spent on mechanical tasks such as rewriting, producing graphs, and increases the scope of searching. It not only helps in finding information but also in organizing information making it easier to share with others.
Internet
Internet tools like Email, social networks, newsgroups, and video transmission have connected the world like never before. Students can now communicate using emails and social networking groups that provide knowledge-based information. Distance learning, online learning is also enabled through the internet. Students can learn online and also talk to experts online. Notes, readings, tutorials, assignments can be received by students from anywhere. The Internet provides major information in texts, audio, videos, and graphics which can be accessed by the individual. Online learning allows students to interact with each other and faculty to interact with students.
Classroom Learning
With the introduction of ICT in education, classroom learning is one attribute that makes learning experiential and experimental to students. Students can listen to the instructor or teacher, receive visual cues through PowerPoint images, handouts, or whiteboard lists, and participate actively. This helps in immediate interaction and students have opportunities to ask questions and participate in live discussions. This school communication software module further benefits in building and maintaining personal and professional relationships as classrooms offer greater personal contact with other students and teachers.
Video conferencing
This is yet another medium of communication wherein students can communicate with other students or instructors online. It enables students to become active participants in their own learning. Video Conferencing is a powerful communication
a tool that has the potential to change the way we deliver information to students. It is just one of today's integrative technologies that empower students to prepare for a better future.
3-Positive outcomes in Online workshop
Health assurance: In times like these, when self-isolation, social distancing, and self-quarantine are essential protection measures, online education offers students of schools in Coimbatore flexibility in terms of being physically present in a classroom. Improved virtual communication abilities: Engaging in conversation is easy, especially when you're used to socializing among your peers about easygoing topics. It's quite different, however, in the virtual setting. Non-verbal cues don't apply, so you have to enunciate and express your ideas in a clear and careful manner to avoid being misunderstood.
More resources available. The Internet is a vast dimension, and you can access it anywhere as long as you have an internet connection. You can use your phone, tablet, laptop, and even your television. There is nothing that the internet can't provide. You are one click away from the world's modern repository of knowledge.
Women empowerment: Especially, in developing countries, online-learning has made knowledge access to housewives and poor students who have been suffering some cultural issues. Along with, family responsibilities they are able to keep up the education. Likewise, the positive role of our online workshop has played.
However, there are challenges to overcome. Like, some students without reliable internet access and/or technology struggle to participate in a workshop.